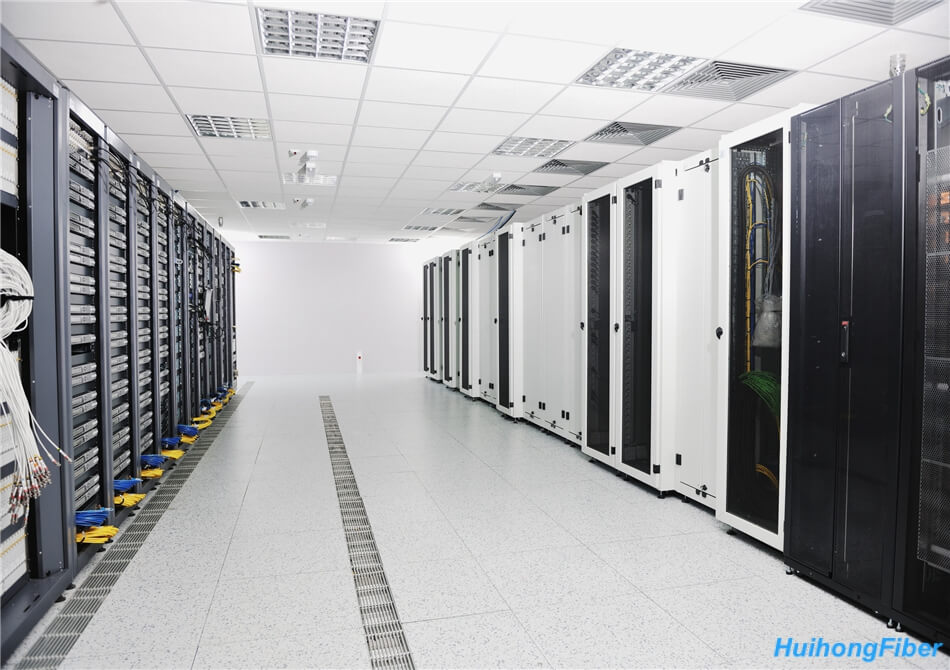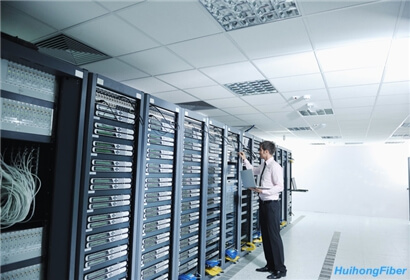 Data Centers and Fiber Optics

The network structure and scale of the data center is changing rapidly. A large amount of investment is being made to drive new optical module requirements to address the growing bandwidth, low power consumption, and wider coverage requirements. More fiber is currently deployed than ever before. In modern data centers, both GB/s and higher transmission rates are very common, easily exceeding the transmission capability of electrical interconnection on copper cables.
Today the data center market needs to use a wide range of optical module products to connect servers, switches, and storage devices. Multimode fiber (MMF) continues to provide a minimum cost and minimum power-free operation connection for a data center deployment of most connecting distances within 300 meters. Active optical cables provide a simple and low-cost solution for the interconnection of less than 20 meters of coverage.
Cables, transceivers and boxes made by Huihongfiber, have proven reliability and performance enough to meet the needs of modern data centers. For long distance coverage with Single-mode fiber (SMF), These fiber solutions are suitable for applications within the data center and are suitable for longer bridging between data centers. These products span 10G Ethernet, 40G Ethernet, 100G Ethernet and higher data rates.